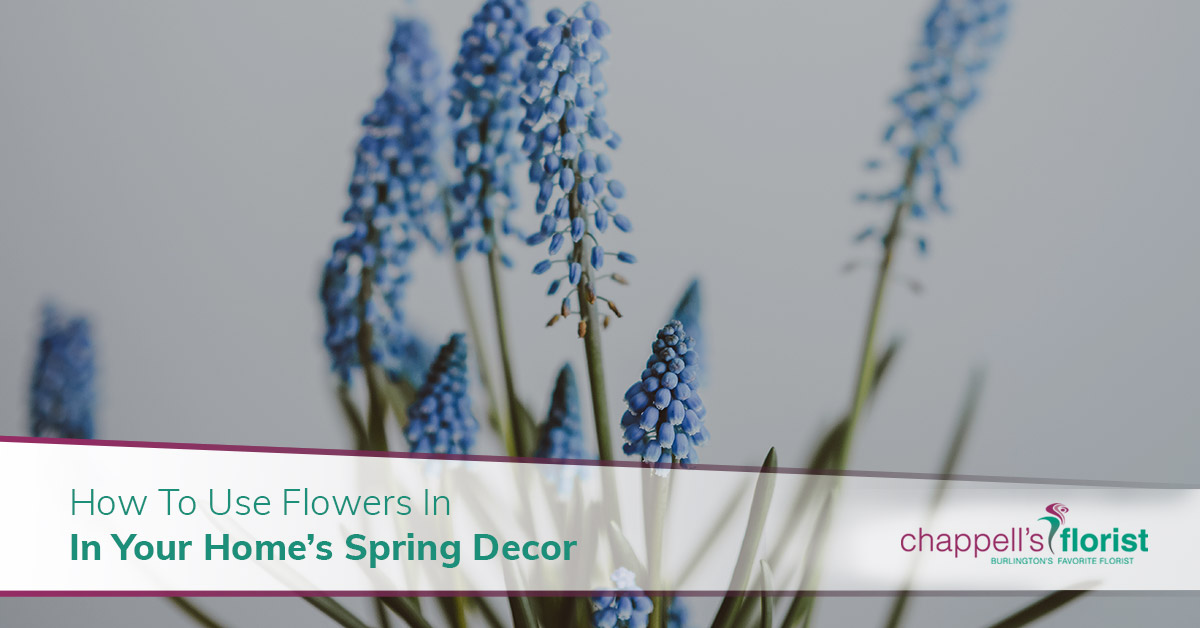 With spring comes new energy and life. This often inspires us to deep clean our homes and brighten each room with new decorations and added color. One of the best ways to add a fresh touch of spring into your home is to implement bright flowers. As your local Burlington flower shop, we carry a vast selection of gorgeous flower arrangements that can help bring the warmth of spring into your home's decor.
Browse our online selection of spring flowers and check out these tips for how you can implement bright flowers into your home during the warmer days ahead.
Add A Floral Centerpiece To Your Dining Room Table
One of the best places in your home to add a touch of spring is your dining room table. By placing a bright and sunny arrangement on your table, you can freshen up the space. As you clean your home for the spring, get rid of any centerpieces you were utilizing during the holidays or winter months. Pack these items away and make room for a spring arrangement.
To make the centerpiece stand out, add an earth-toned fabric or mat underneath the vase. For example, a burlap fabric square placed under a bouquet of bright tulips will make an excellent pairing. If you keep a tablecloth on your dining room table, make sure to also choose a subtle earth-toned fabric to ensure your floral arrangement is what stands out.
Implement Bright Bouquets In Your Bathrooms
An area of your home that can always use a fresh touch is your bathroom. Choose a few small fresh bouquets or split up a larger flower arrangement among your bathrooms. Pick out a small vase or rustic container for your bathroom flowers. Place them on countertops or tuck on bathroom shelves.
Flowers will not only brighten a bathroom, but they will also add a freshness to the space. This is a great way to add a touch of spring to rooms that are often small, cramped, and cut off from the warmth of the sun. Remember to swap out other decorations in the room to match your fresh flowers. Hang new spring-themed hand towels and invest in some brightly colored candles for the room. In this way, you can give your bathroom a quick facelift without investing in a costly remodel.
Add Fresh Flowers To Dressers And Nightstands
Your bedroom should be an oasis. Make sure that you feel the lively spirit of spring in this important room. Add a large vase of beautiful fresh spring flowers to your dresser for a bold touch of life. Opt for smaller floral arrangements for nightstands or in a bedroom where space is a concern.
Flowers are an excellent addition to bedrooms. Not only do they freshen up the decor, but they will also bring a lift to your spirits as you start each day. What is better than waking up to a beautiful and bright bouquet of flowers.

Replace Your Fireplace Mantel Decor
If your home features a fireplace, then odds are good that during the winter months you used this space to hold beautiful decoration. Perhaps you piled pinecones above your fireplace to add a touch of nature to the room. Maybe you have a few figurines or other small decorations gathering dust on your mantel. Whatever the case, as you go about cleaning your home this spring, freshen the room by removing all the existing decorations.
Once you take down all the old decor, you have the perfect space for a beautiful floral arrangement. Fresh flowers will liven the area and draw attention to the beautiful fireplace beneath. A basket arrangement, such as our Picnic In The Park, makes a wonderful addition to your mantel.
Brighten Hallways With Small Bouquets
An area that we often overlook when it comes to decorating is the hallway. The hallways in our home act as a bridge between rooms. For this reason, adding a touch of spring to these spaces can tie the whole warm weather theme of your home together.
If your hallways have small shelves or running tables, purchase a few fresh flowers to arrange in these spaces. The key with a hallway is to not overwhelm the area, but to simply freshen the space with a touch of color.
Bonus Tip: Be Creative With Your Vases
Finally, as you add fresh flowers throughout your home, allow yourself creative reign with your choice in vases. The containers you place your flowers in can help contribute to the touch of spring in your home. Utilize a rustic basin for an arrangement of sunflowers or a charming basket for a bouquet of tulips. Make sure that whatever container you choose, you clean it thoroughly first and ensure that your flowers have access to adequate water.
Want to add some spring to your home? Browse our vast selection of choices from our local flower shop in Burlington and order the perfect fresh flowers for your home today.