As autumn gently sweeps across South Burlington, Vermont, and the vibrant colors of nature begin to change, there's no better time to embrace the beauty of fall flower arrangements. At Chappell's Florist, your local florist, we have curated four truly stunning flower arrangements that will capture the essence of this enchanting season. Get ready to welcome autumn with open arms as we present our captivating creations!
---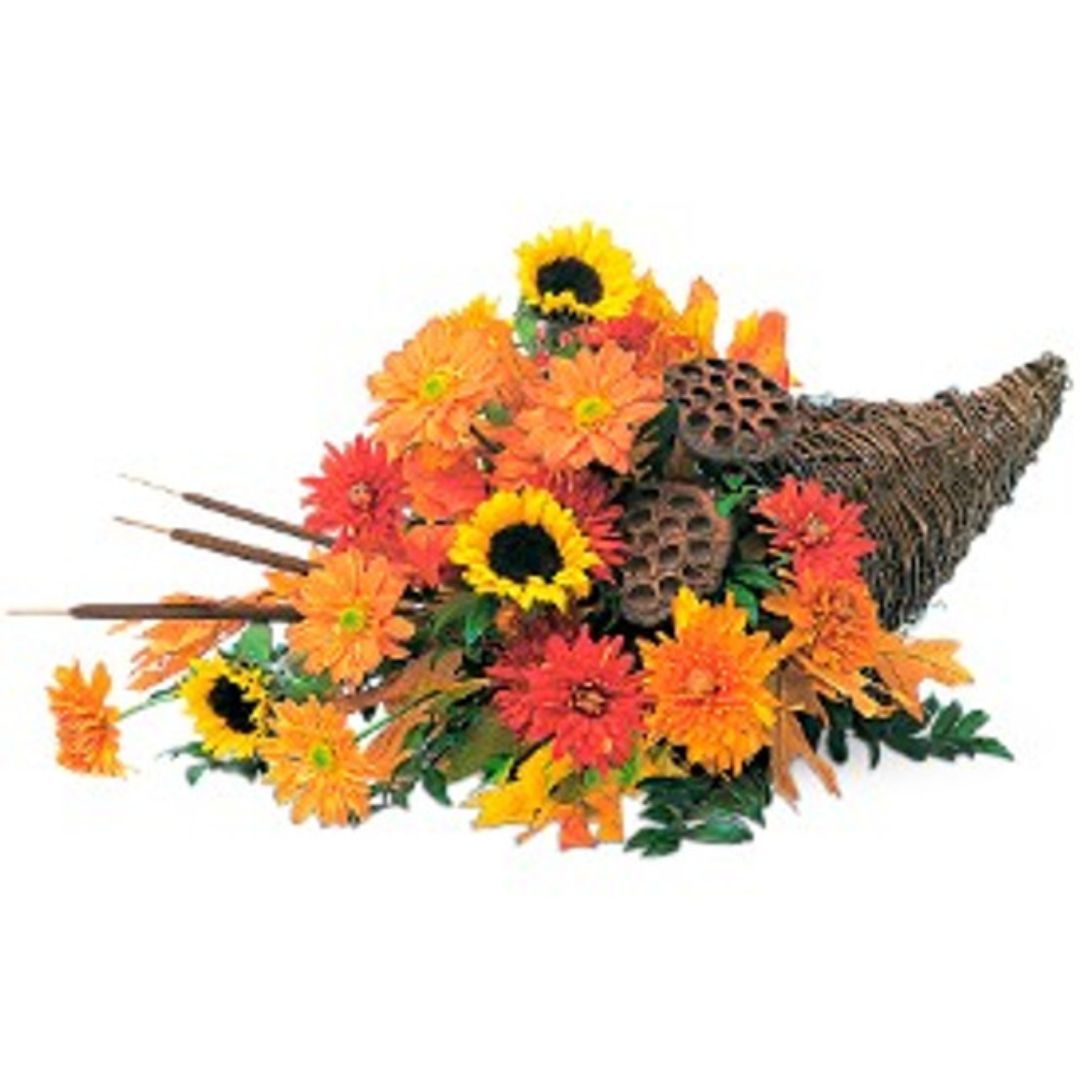 1. Captivating Cornucopia
This bountiful cornucopia is overflowing with all the vibrant hues of fall. This arrangement showcases a delightful mix of vibrant oranges, deep reds, and warm yellows. With its unique display of seasonal flowers and foliage, this arrangement is sure to become the centerpiece of any room. Trust us — the captivating cornucopia's magic will leave you in awe.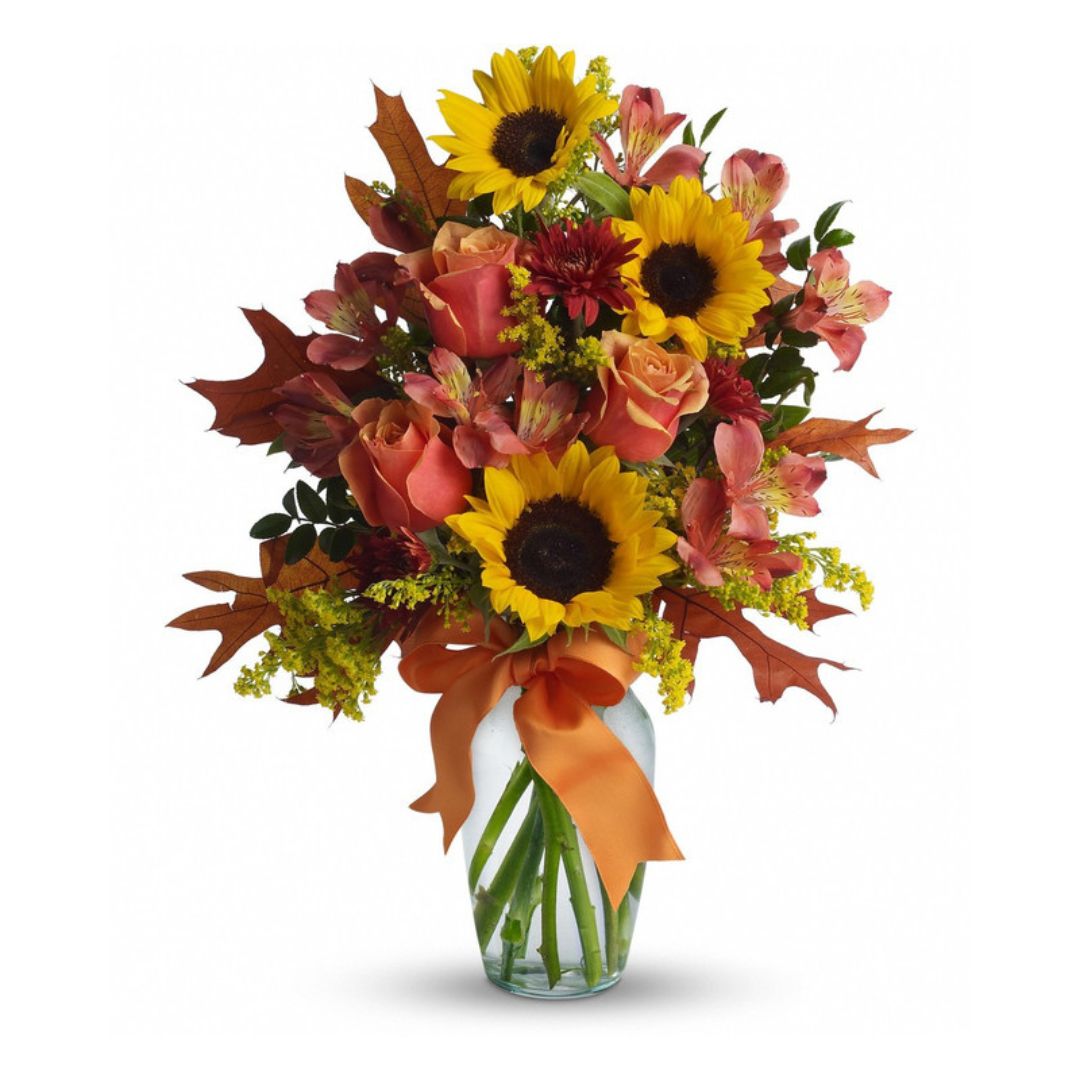 2. Warm Embrace
When you think of autumn, sunflowers instantly come to mind. Our Warm Embrace arrangement brings together sheer elegance and cheerful spirit of these sun-kissed flowers. Paired with rich greenery and delicate accents, this arrangement will bring an inviting warmth to any space. Let the sunflowers create a cozy ambiance in your home this fall.
3. Golden Glow
Embrace the essence of fall with our Golden Glow arrangement featuring the beautiful brightness of orange daisies. This vibrant bouquet captures the vibrant colors of the changing leaves, symbolizing the magic of the season. Send this arrangement to a loved one, and it will surely bring a smile and a sense of autumnal delight.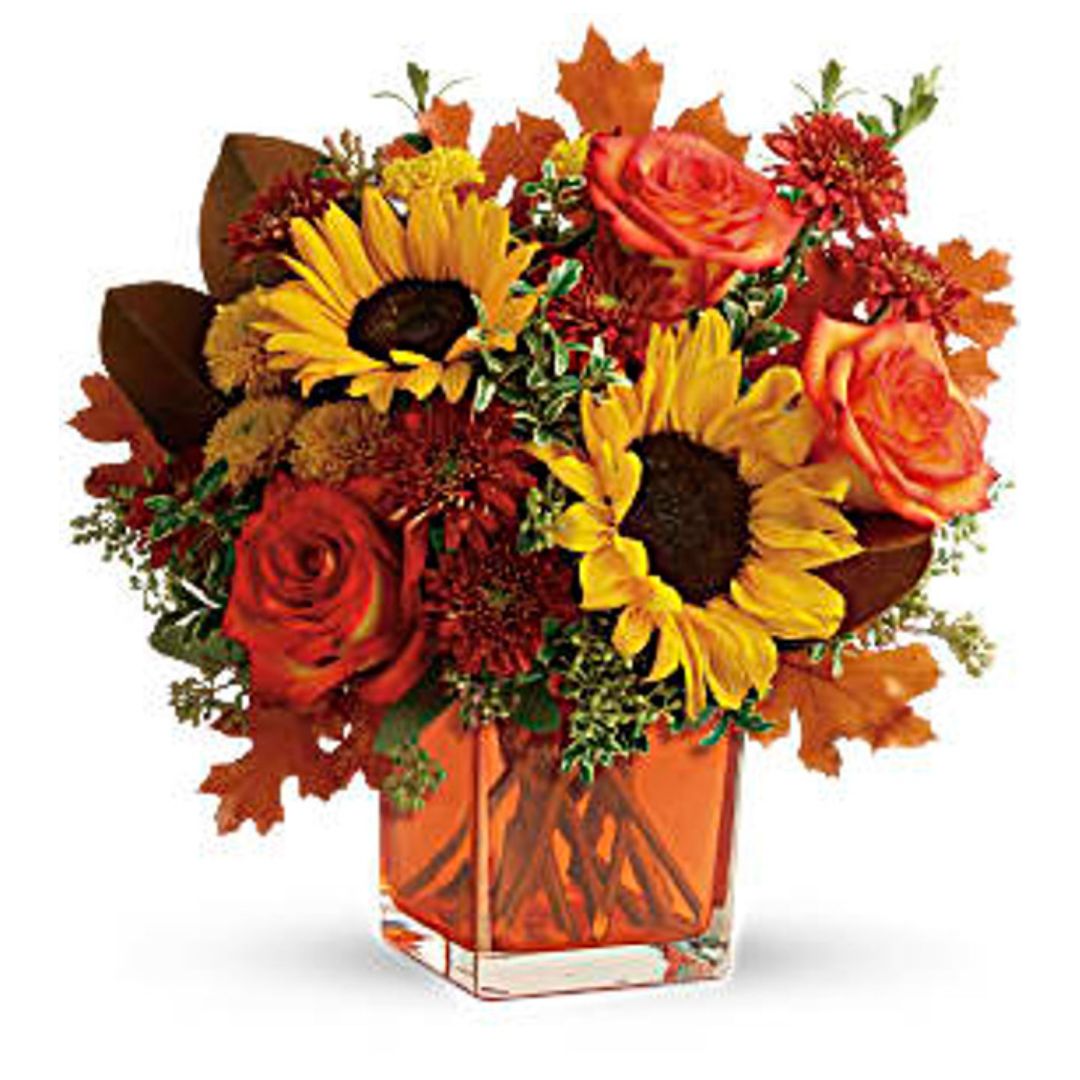 4. Hello Autumn
Say "Hello Autumn" with a charming blend of orange roses and sunflowers in this stunning arrangement. Bursting with lively colors, it embodies the warmth and vibrancy of the season. Whether you're hosting a dinner party or simply want to brighten someone's day, the Hello Autumn arrangement will impress even the most discerning flower lover.
---
At Chappell's Florist, we understand the importance of quality and freshness, which is why our fall flower arrangements are crafted with the utmost care. With our reliable flower delivery service, you can easily order fall flowers and have them delivered straight to your doorstep or to someone special.
Support your local florist and experience the joy of fall with our exceptional fall flower arrangements. Chappell's Florist proudly serves South Burlington, VT, and the surrounding areas. Explore our collection of fall blooms and order your favorite arrangement.